I'm Writing a Book (she said)
by
Heather
23
Apr
2013
I'm writing a book!
I realize I've been rather quiet here on the Unexcused Absences blog for quite some time. Fortunately, Kent's doing a great job of posting about our adventures.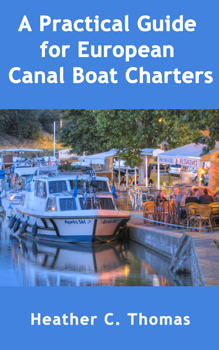 In the meantime, I've been putting the finishing touches on a book (it includes some of Kent's gorgeous photos). The book is intended for the novice canal boat charterer, offering instructions on canal and boat operations as well as tips and insights to help make their trip more enjoyable. I plan to publish it as an ebook.
And this, Dear Reader, is where you come in. If any of you have the time and interest in reading through a draft of this book, I'd deeply appreciate it. I've already had some folks (thank you Kent and Warren!) who've made fantastic suggestions, caught elusive typos (elusive for me anyway), and offered great advice on tone, audience and self publishing.
If you would like to take a peek, please email me and I'll send you a draft. Are you a novice cruiser and have questions? Are you a cruiser and want to offer advice? Any and all comments are welcome!